---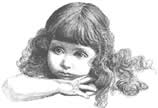 Traditions® Doll Collection
Wholesale Web Site!
We are always adding great new styles to our line. We have new porcelain and vinyl dolls now in stock and available for shipping. Please check them out.


Porcelain Native American* Dolls

Porcelain Native American Dolls are one of the hottest categories in the business, and we have the largest selection in our history. Doll sizes range from 10'' to 36.'' Dream Catchers are also hot.


We have expanded our selection of Cowboys and Cowgirls. These wonderfull dolls are quick sellers.


Eskimo Porcelain Dolls are a great seller for your gift shop. We offer a great selection at great prices.


Porcelain Lady Dolls are a great addition to any in store display. With various styles available, this is a great selling category.


Baby Dolls in Vinyl
and Porcelain

Baby Dolls are gaining popularity and are selling fast. We have a cute selection of Vinyl Baby Dolls for all occasions. We also have Porcelain Baby Dolls


Give your doll display a sparkle with porcelain Character Dolls. These fun dolls are a hit with many collectors, and add great color to your in store display.


Porcelain Fairy
and Angel Dolls

Another great category is Porcelain Angel Dolls. This classic doll style sells thru very well and remains very popular. Fairy dolls are a great addition to any in store display.


Porcelain Ballerina
and Mermaid Dolls

Porcelain Ballerina and Mermaid Dolls come in many styles and colors. This doll category is especially popular with our younger doll collectors.


All dolls of color, as well as Porcelain dolls by price point, and dolls by wholesale catalog page are included in this category.

---
Wholesale Terms
Minimum wholesale order is $150.00
First order terms are check or credit card.
Following orders may be extended 30 days with four
credit references and name of their bank.